We treat all nervous patients
As a caring practice, we understand that not all people are comfortable about receiving the dental care they need.
Indeed, some people have genuine phobias often as a result of an unsympathetic dentist in the past.
We always aim to provide a relaxed, friendly comfortable dental experience for all our patients and offer additional assistance for the more anxious.
Dr Adam Peters is a qualified is dental intravenous and RA sedation which enables even the most phobic patients to receive the full range of standard, advanced and cosmetic treatment options in a stress-free manner.
RA is a gentle sedation technique where the patient breathes a mixture of Nitrous Oxide and Oxygen.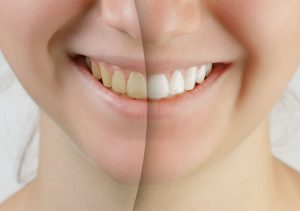 This gas mixture is very similar to the Entonox used when women are in labour. The gas reduces anxiety and enables mild to moderate anxiety to be reduced.
For the more nervous patients, we use IV sedation. During IV sedation we use Midazolam as a sedative which is extremely effective, safe and predictable.
Patients are fit to leave the practice accompanied a short time after the treatments are completed. The effects of Midazolam are to COMPLETELY eliminate any anxiety and many people even fall asleep during treatment due to their relaxation.
During your initial consultation, no treatment will be carried out. Instead, we use this time to discuss your concerns and any proposed treatment ensuring that you are completely happy and relaxed when you return for your appointment.
We will be able to discuss the most suitable sedation technique for you at the initial visit.
Lisa had always wanted to have her teeth straightened. She had been told in the past that this would require fixed "train track" braces, would take 2 years and would cost £4000.
With invisible braces and tooth whitening, we were able to give Lisa the smile she dreamed of in less than six months at a cost of £2000.
Lisa was delighted with the result, it looks like a different smile. More.